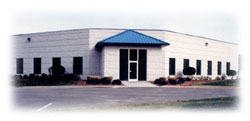 Liquid Ice Corporation is based in Matthews, NC, a southeast suburb of Charlotte. We are dedicated to providing the most innovative and environmentally responsible and operator friendly coolants available for the metal working industry.
All our Coolant products, HP, HPX and VP are the first fully water souluble coolants, which are made without using harsh chemicals, solvents or alcohol which cause adverse paint reactions and can attack seals and electrical connections.  Liquid Ice products are safe to operators and the environment.
HISTORY:  Liquid-Ice Coolant was developed as an answer for our internal needs as Machine Tool Distributors.  We needed a coolant which could remain in the sump for long periods of time without going rancid since we only ran our machinery for demonstration puposes.  We also wanted a coolant which was clear in appearance so that customers watching demos of our multi axis machine tools could see the inner working of the machine process instead of a glass of white foam.  Our goals were; (1) The coolant could not harm or stain the paint or finish of the machine. (2) The coolant would not foam (3)  The Coolant had to be clear in appearance and have no chemical smell. (4) The coolant would not be sticky, and the machine could be shipped without the need to clean out residues and still be protected from rusting.  After months of experimentation, we developed our original formula, which was never intended for outside sale.  During one of our machine demos, a prospective customer asked us what kind of coolant we were using.  We told them it was home made and for our own internal use only.  However, we did agree to fill up the machine with our coolant if they purchased the Machine.  The sale was made and we were very surprised when barely 5 days after completion of the machine installation, the customer called to say they would like to change their entire shop over to our "Miracle" coolant as they called it.  They stated that their tool life had almost doubled, the machine was staying clean, and the operator was thrilled that he could actually see his tools in the cut.
Liquid-Ice Coolant was born, and we began marketing it to select customers of our machinery.  Due to the phenomenal growth of our popular coolant, HP (High Performace), we have expanded our manufacturing plant with an 8000 Square foot addition finished in the fall of 2005.  Our new facility has a full laboratory for both quality control (QC) and Research and Development (R&D).  All our coolants are manufactured by us, under exacting quality control conditions and are thoroughly tested prior to shipment. We also manufacture HPX, a Premium Coolant, which has eXtra lubricity ingredients for high pressure applications such as tapping in aluminum.  It's high grade of lubricity also reduces build up on the cutting tools.  VP, our Value Performance coolant has all the clarity and features and benefits of our main stay products at a very competitive price.
Call us today to arrange a  trial of Liquid-Ice Coolant in one of your machines. We think you will quickly understand why Liquid-Ice Coolants are the "clear" choice in metal working fluids.